Federico Masaveu Rivell was the first in the family to venture into the world of winemaking in the 19th century, owning vineyards in Castellar del Vallés. However, it was not until 1974 when the Masaveu family decided to follow in his footsteps with the purchase of Bodegas Murua. These wines are renowned for their quality and their respect for the land. All the wines are crafted with fruit from our own estates, our aim being to transmit the personality of the land in each and every bottle: We are present in the most important designations of origin in Spain: Murua (Rioja Alavesa), Fillaboa (RiasBaixas), Pagos de Araiz (Navarra) and our cider factory, Valverán (Asturias). The wine division also holds shares in Bodegas Leda (Tierras de Castilla y León) and Bodegas Aalto, in the Ribera de Duero area.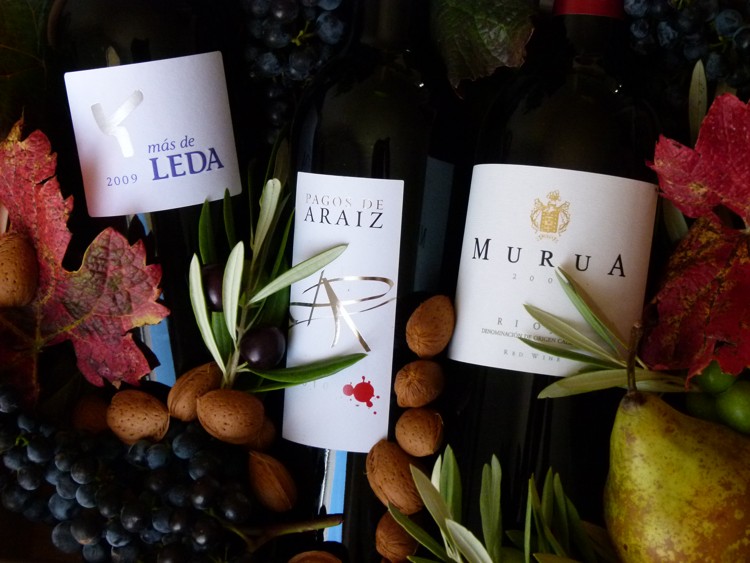 The winery buildings are home to several artworks related to the world of enology and belonging to the Masaveu Art Collection. Visitors can admire paintings, sculptures and sketches related to the world of wine making, as well as furniture and other works of art. Adding extra charm for those who decide to visit these unique wineries, where the mixture of elements creates a unique atmosphere which is difficult to describe.
At Murua, our guests can taste classic red wine whilst admiring a still life by Luis Meléndez. At Pagos de Araiz, undoubtedly our most creative and avant-garde winery, one can contemplate works by Barceló surrounded by fantastic Mudejar artwork from the 15th century, a magnificent 16th century stone representation of the 12 apostles and fantastic wood carvings by Pedro de la Cuadra, also from the 16th century. The artistic repertoire of the winery division also boasts a completely refurbished 14th century country manor which houses the Fillaboa winery, the crenellated tower crowns the building and on the ground floor there is a remarkable gallery of arches bearing the Sarmiento and Sotomayor coat of arms, typical of stately homes of the era. These architectural elements, together with the chapel, make Fillaboa not only a magical corner of Galicia where a spectacular albariño wine is crafted, but also a symbol of Salvaterra do Miño, in Pontevedra.
Enotourism activities are very popular in our wineries, especially during harvest time. Amongst a wide range of activities, one can pay a visit to the vineyards, learn about the vine grower's work and the winemaking process in great detail, or take part in wine tastings in these wonderful surroundings. All visitors who decide to pay a visit are sure to be impressed.